Seamless generation of both simple and complex quotes for your potential clients
Easily make both simple – and complex quotes and have our system automatically create detailed tender letters for your potential clients.
Book a Presentation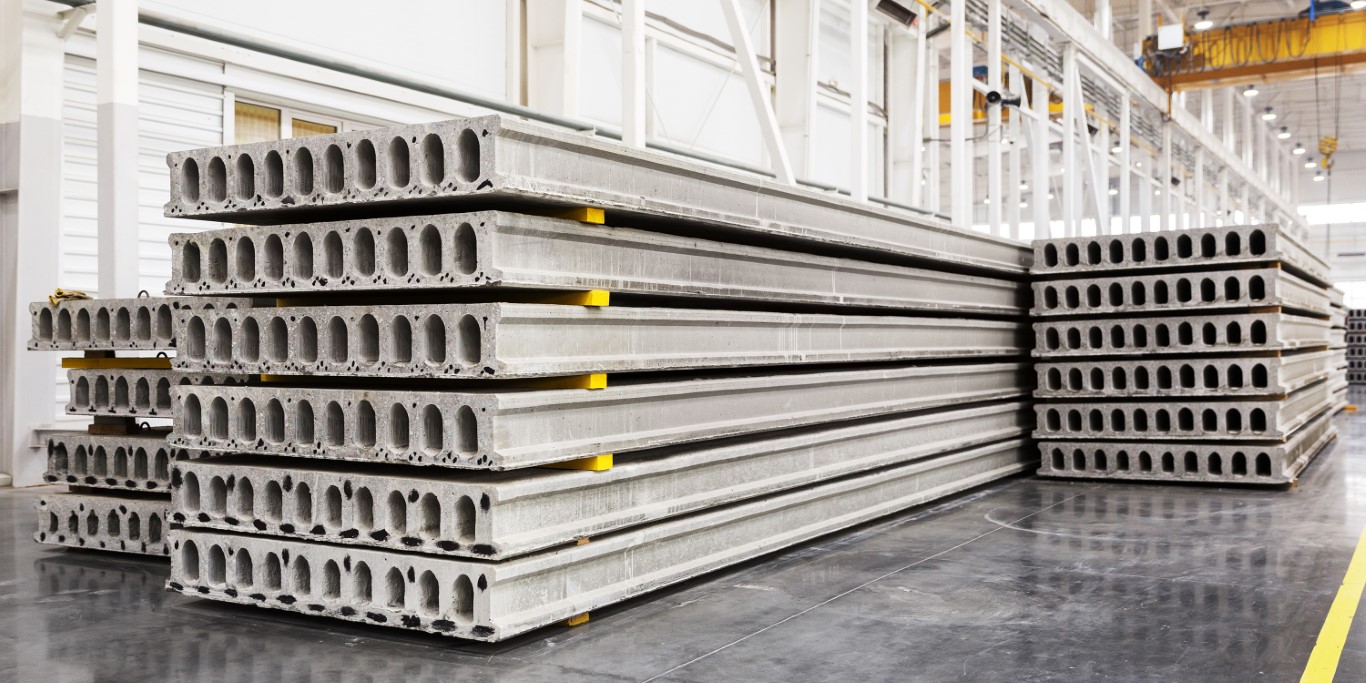 Tender letter creation
Betsy calculates both simple elements such as hollow core slabs, and more complex elements such as facade elements. In addition, Betsy can calculate both materials and hours used via production steps that allow you to calculate each process such as cut and bend, cage fixing, production, washing, repairs and loading.
Key features include:
an MS-Excel-like user interface which enables easy and quick use of the system.
easy modification of data to the individual needs of any plant.
quantities take off as an initial integrated step in the calculation of price.
all costs, including transport and erection costs, are part of the estimation of each prefab item.
mould costs include all elements casted in the mould.
powerful allocation tables to allocate overheads/profit easily.
predefined 3D data (geometry and time curves) for the most common elements like beams and TT-slabs, columns, single layer facade elements, sandwich panels for users who want to start from scratch.
Customise your tender letter
The tender letter tool dynamically generates quotes based on dimensions and other information, the same quotes can be reused for different clients.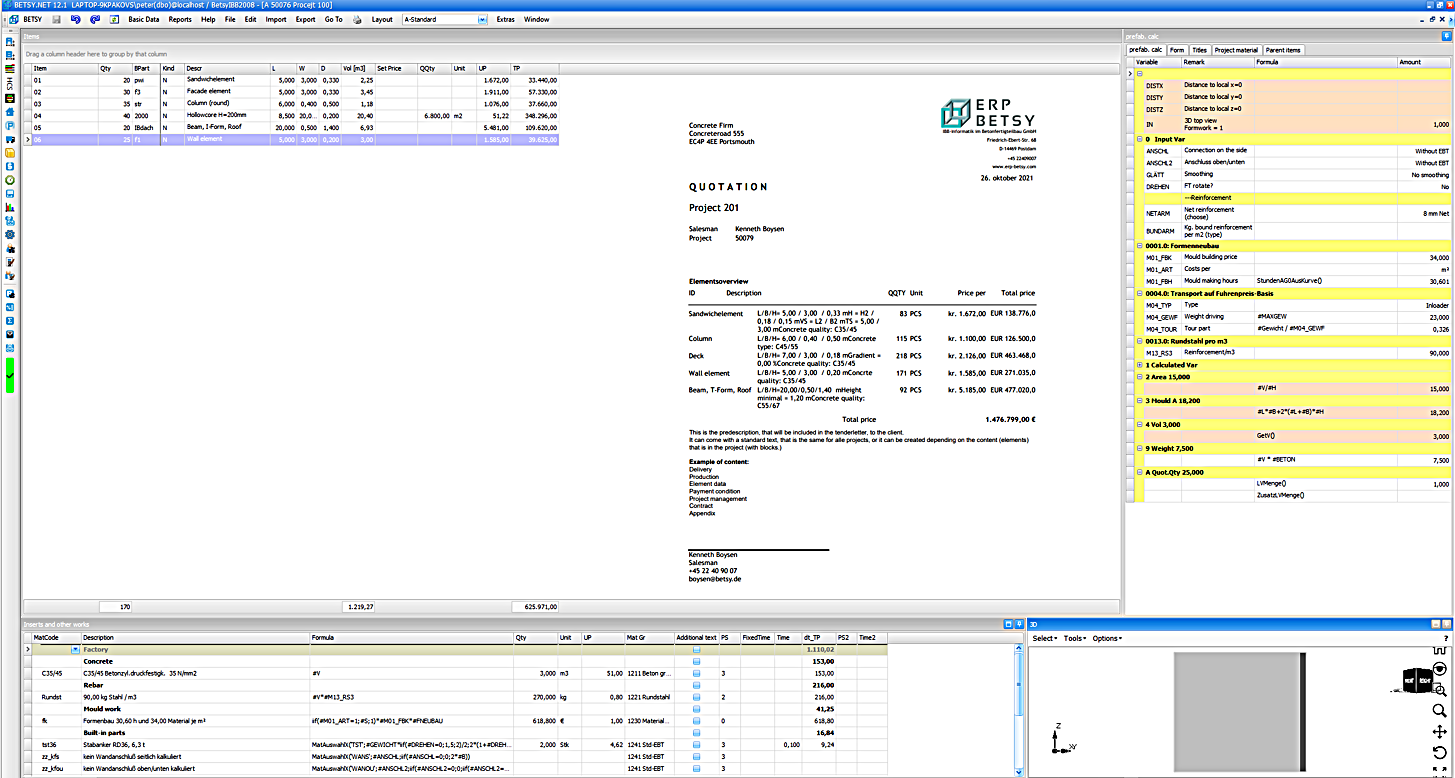 Enjoy a quick overiew of your offers to clients
With Betsy Potential List you can gain a quick and easy overview of all your offers to potential clients. The feature allows you to see how developed each offer is, and how many will potentially become orders in the future (monthly or yearly view).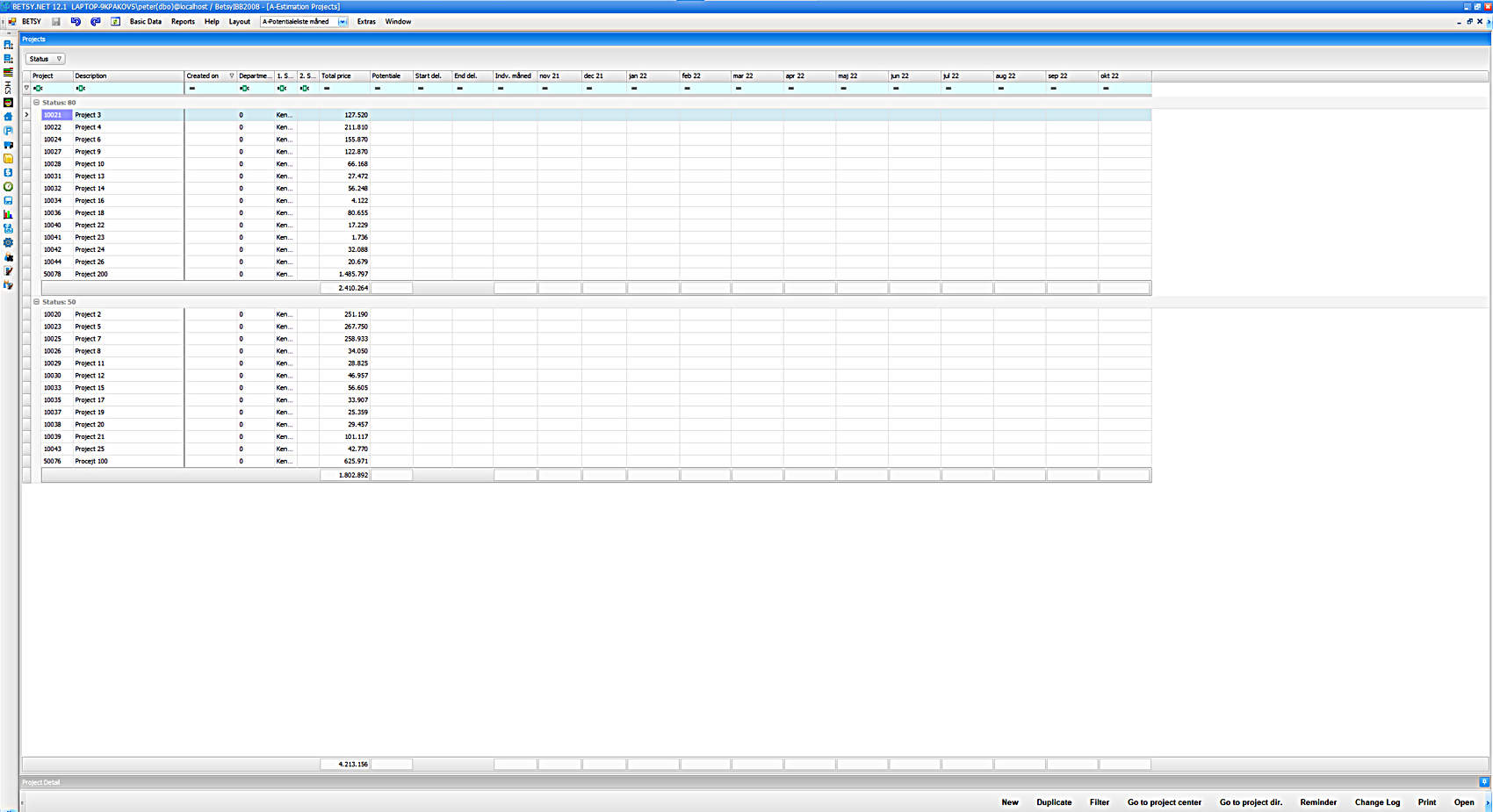 Customer Relationship Management (CRM)
With the help of the Customer Relationship Manager (CRM) module, containing Clients, Suppliers, Architects, Engineers and so on, you can see, how many offers were made for a particular client and how many contracts have been managed for this client in the past, including sales values.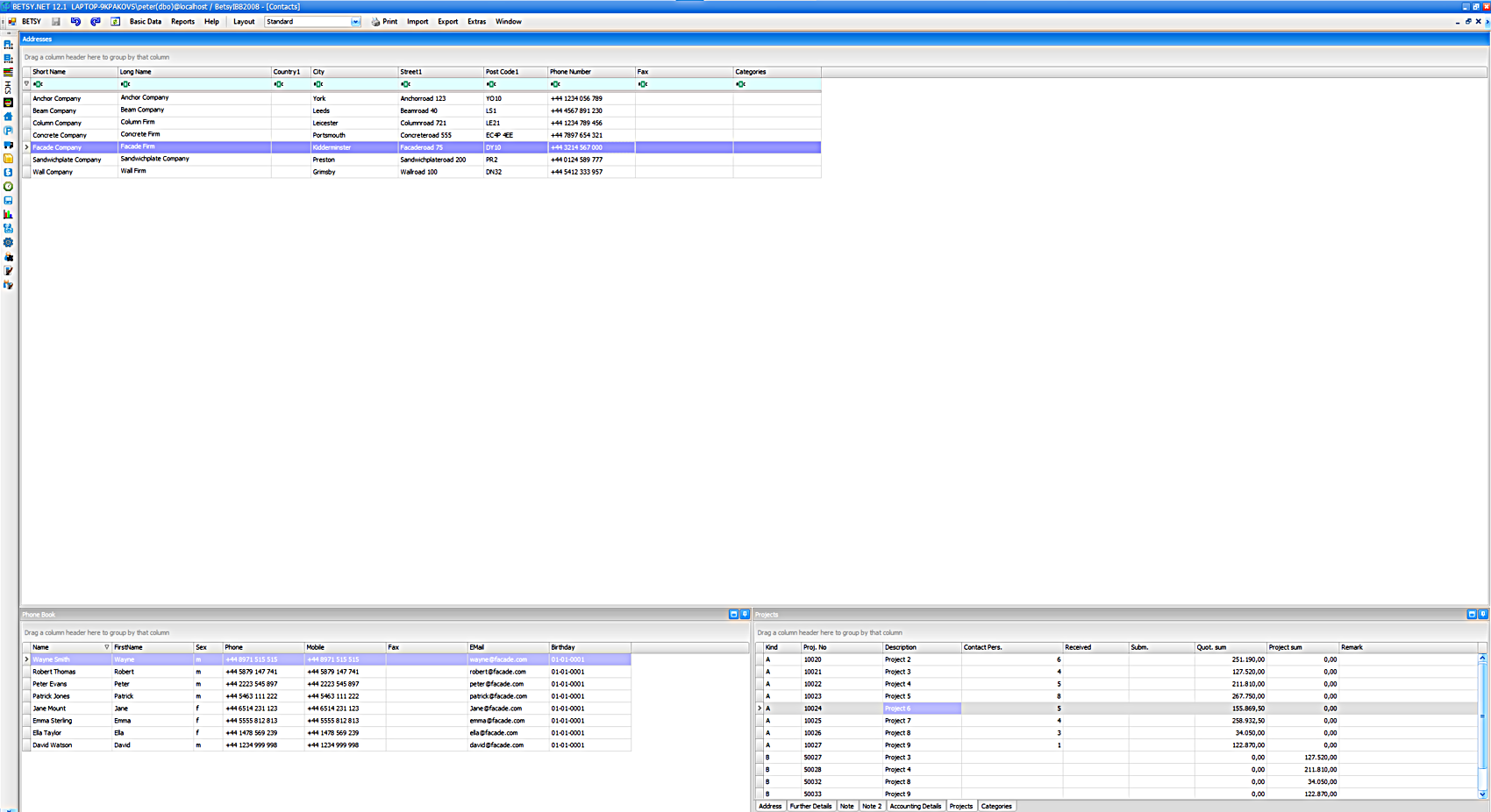 A-Estimation for your sales department
The Estimator creates a Cost Sheet (Breakdown List) using the information received from the client. The Cost Sheet (Breakdown List) will be the basis for the first draft of the Quote (A-Estimation). ​If needed, the Estimator will send the materials to the Design Department to make proposals regarding geometry, sections etc. for the required precast elements.​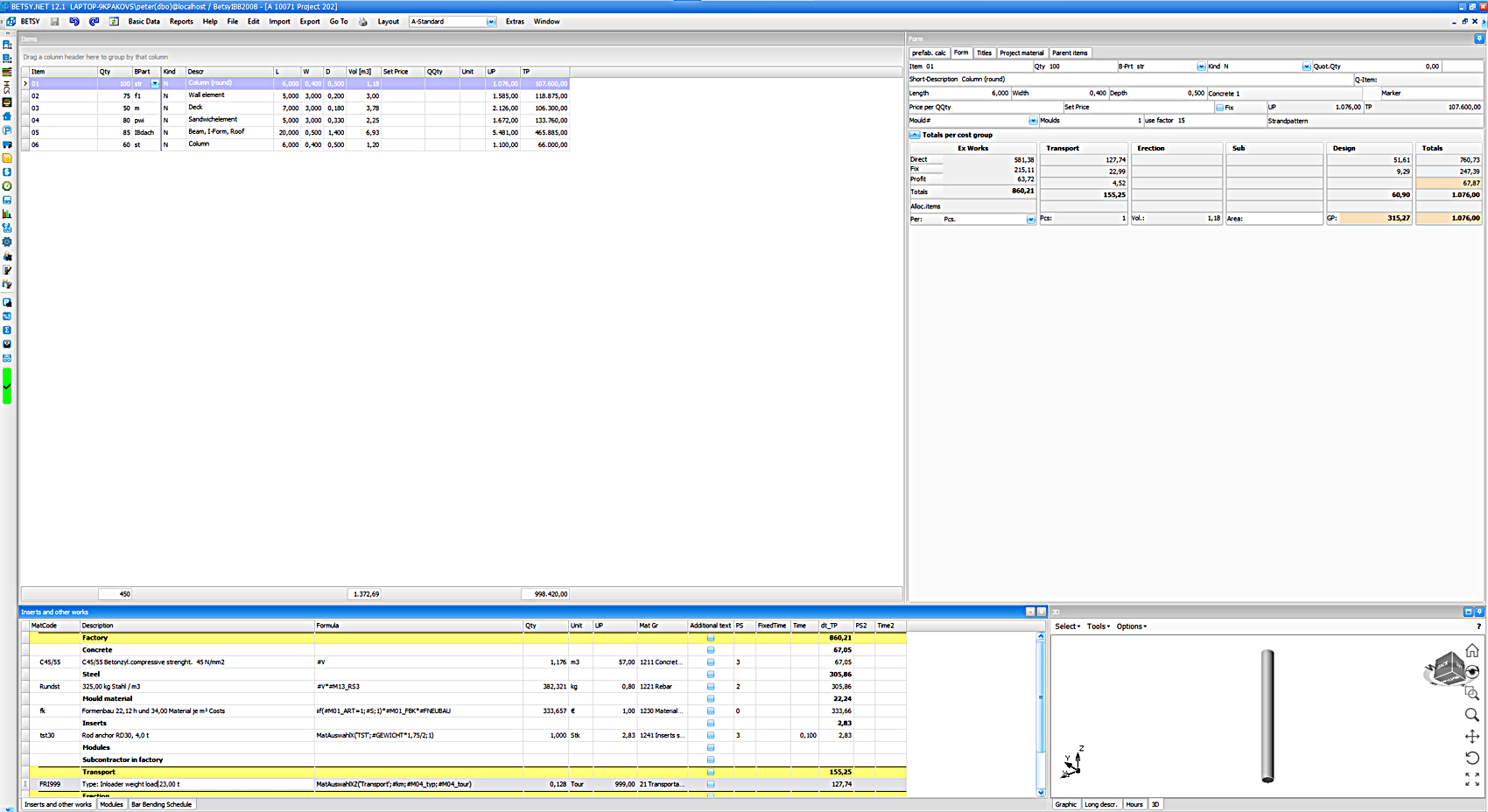 Financial overview of the project
Betsy provides you with easy access to a total financial overview of your project with details such as the use of elements, forms and steel, together with wages, production steps, transport and allocation.