Plan the Erection of elements
quickly and easily with BETSY
Betsy helps you to ensure that all elements are produced on time for erection by coordinating all department deadlines. If any department exceeds a deadline, Betsy will warn you that the delivery date is in danger of delay.
Book a Presentation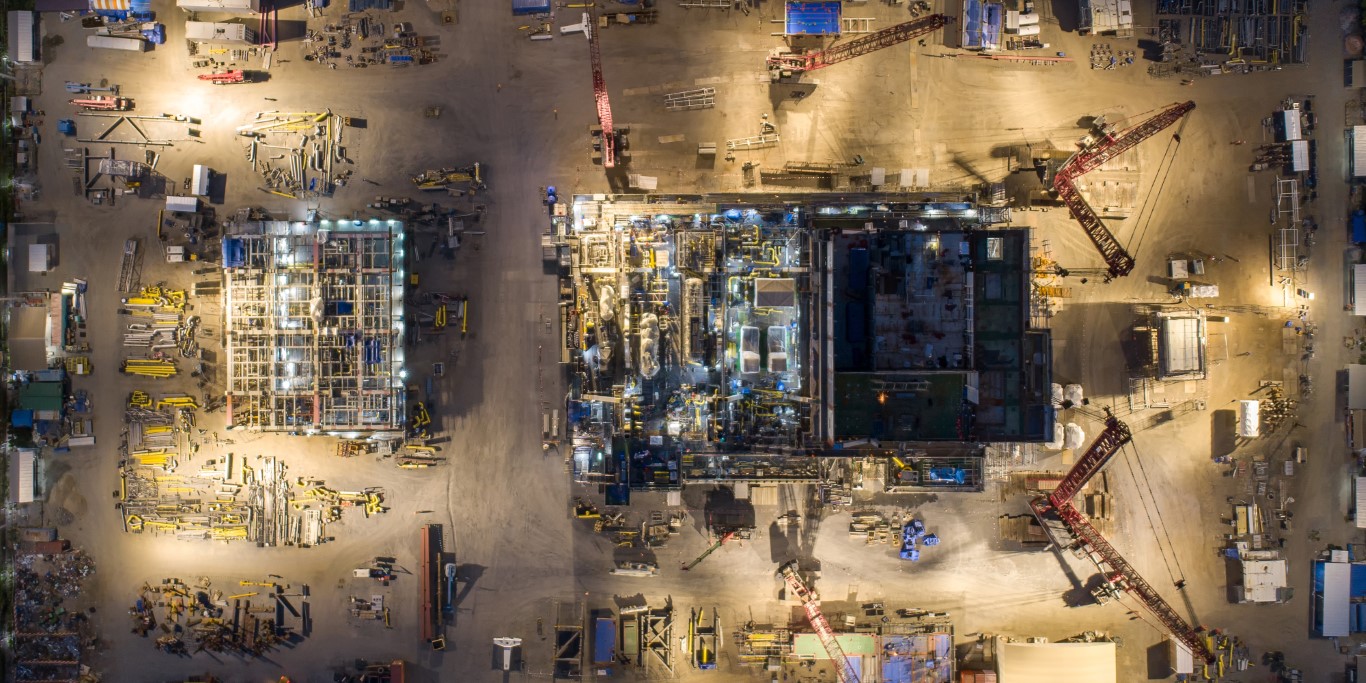 How BETSY helps you to deliver on time
Comprehensive Assembly Planning Features: Planning the assembly takes place in our dedicated layouts, which help to ensure proper and fast planning, incorporating the use of colours, guidelines and warnings, so that your planning is consistent with the agreement with your customer at all times. Once you have control of the assembly order and time, you can plan the transport, finish, production, reinforcement, projection, all the way back to project transfer from the customer. In this way, Betsy ensures that all planning deadlines are achieved.
Multiple Planning Resources: Planning is done either through the item list or through the corresponding 3D model. During planning, Betsy helps you by enabling quick access to production drawings, assembly times and all the information you need to make an efficient planning of the assembly. After planning, our standard reports are printed so that all parties have the correct and necessary information.
Assembly Team Planning: In addition to the planning of the individual elements, the planning of assembly teams can then be carried out in Betsy. These have their own planning board, designed specifically for this purpose and which are constantly connected to what is happening in all other departments. E.g., if you move a team and its elements in the wrong way, you will immediately be warned that the items can no longer be delivered and mounted on time.
Quick and easy erection planning
Planning the assembly takes place in our dedicated layouts, which help to ensure proper and fast planning.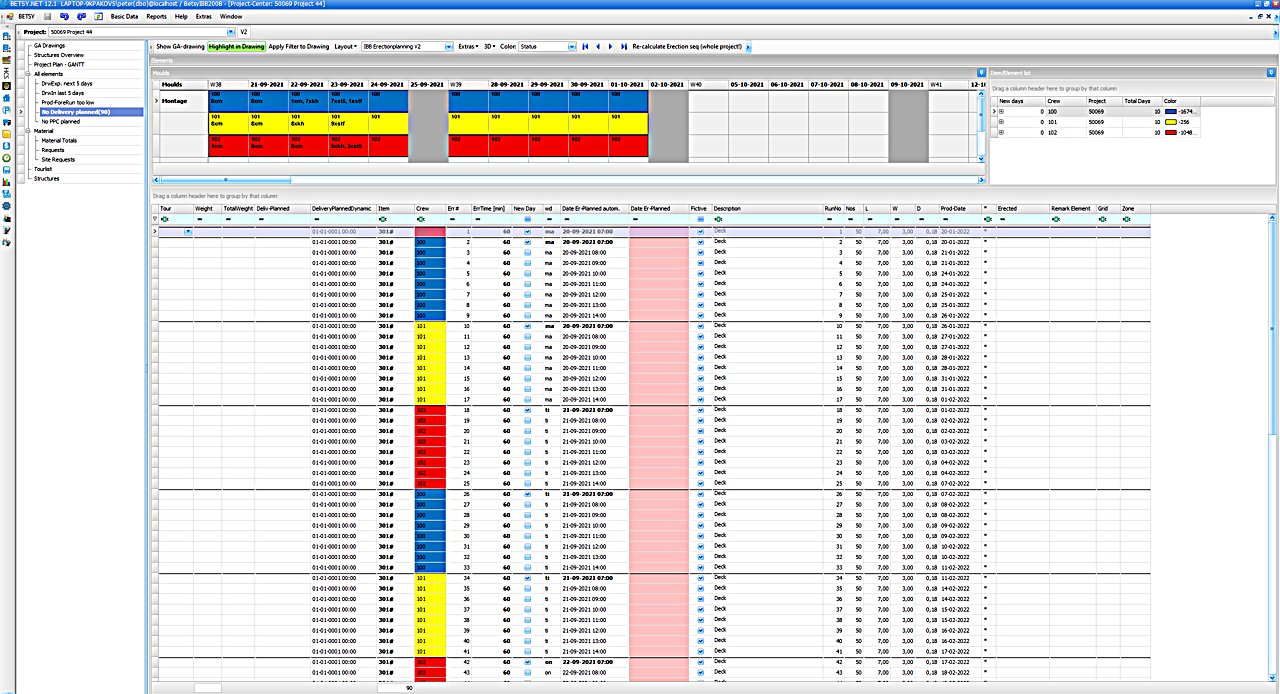 Betsy reports
During all steps of a project, Betsy can supply various reports needed by the Management of the company. These reports can cover information spanning from comparing estimated hours and true hours spent on the project, materials, profit, physical progress of the project, percentage of contract sum that was invoiced, etc..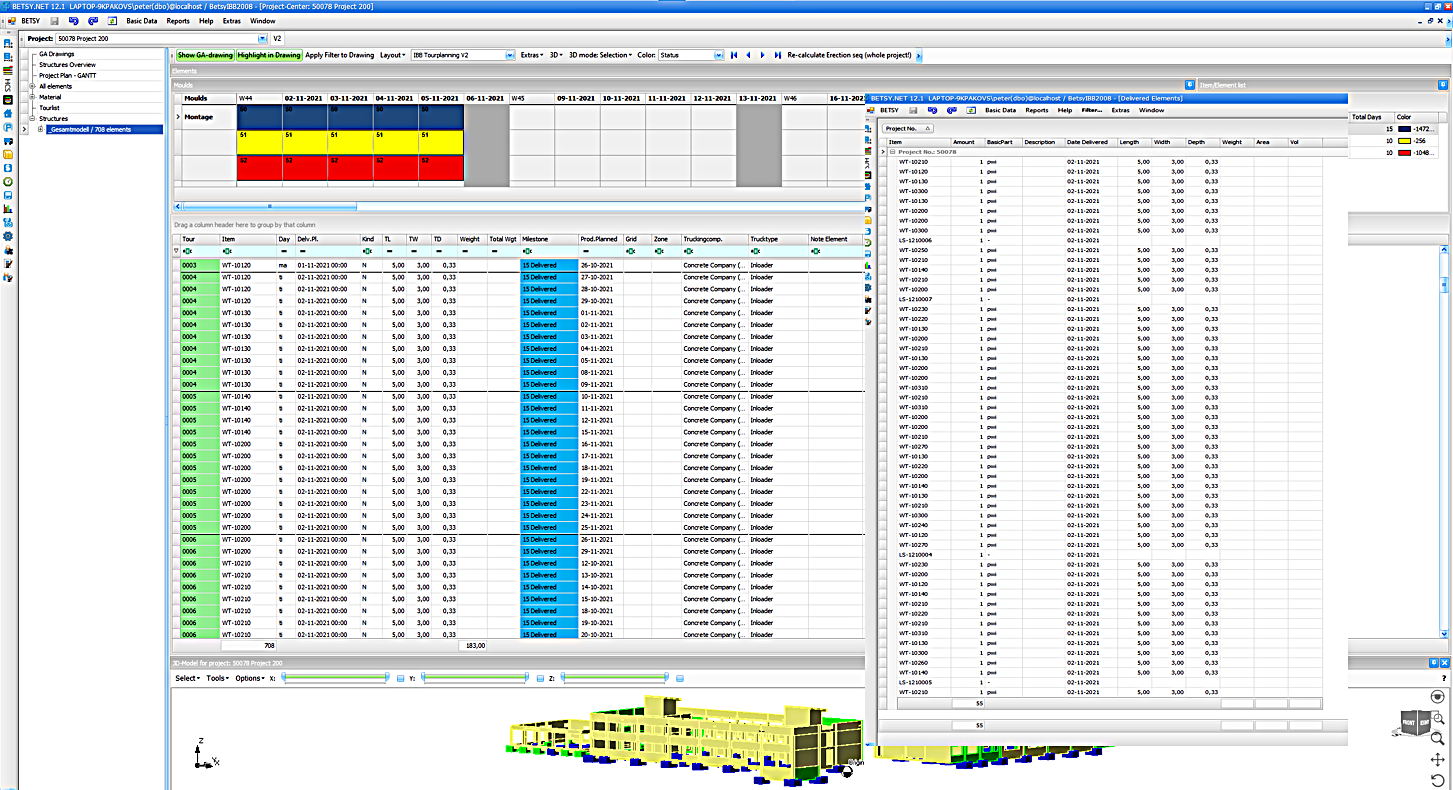 Erection sequence
Using the Erection Sequence provided by the Planning Department, the erection crews can then install the various precast elements that the Logistics department send to site.​ After completing the erection, reporting will be done for erected elements and dates.